It has been a challenging year to say the least, but we are very grateful to you for staying by our side! We can't wait to travel with you and explore the world with music again. Until then, please continue to stay safe and healthy during this festive season. Our team at World Projects wishes you and your loved ones Happy Holidays!
---

CASMEC 2021
February 19-20, 2021
The 2021 California All-State Music Education Conference has gone virtual. World Projects will be part of the virtual exhibit hall during the online conference.

Sessions from all five collaborative CASMEC organizations begin Friday, February 19, 2021 at 2pm PST. The first day will end with a special headline performance featuring DCappella at 7pm! Saturday, February 20, 2021 sessions begin at 10am and run through 5pm. All sessions will be recorded and made available to conference attendees for a limited time following the conference.

Registration is currently open for $55 for organization members. College students and retired members may attend for $10 while our non-members may join us for $75. More information can be found at https://casmec.org.
---

WORLD MUSIC CONTEST 2022
July 7 – 31, 2022
The World Music Contest (WMC) is above all a celebration of music. In the seventy years of the festival's existence, WMC has proven that it is a relevant – perhaps the most significant – player in the world of wind music, attracting more than 20,000 musicians and some 350,000 visitors to the city of Kerkrade every four years.

In essence, WMC is a wind music festival based on contests for wind and fanfare bands, percussion ensembles, brass bands, marching and show bands, and conductors. Winners at Kerkrade can officially call themselves the world champions for the four years until the next contest. During the four week festival, WMC's program will feature high quality orchestras and artists from the world at various locations in the city and region, showcasing a cross section of what wind music has to offer.

The festival, which has been held every four years in Kerkrade (Netherlands) since 1951, is a meeting place where musicians and visitors from different backgrounds can come into contact and where cultures unite in order to make music. WMC offers a platform for contests on a global level – but most of all, it looks to connect people. It establishes valuable crossovers in wind music and encourages unique musical experiences.

WMC welcomes a wide variety of wind groups from wind ensembles and concert bands to brass bands to marching groups. WMC will start taking registrations April 1, 2021.

WASBE CONFERENCE PRAGUE 2022
JULY 19 - 23, 2022 


The WASBE Conference 2022 will take place on the Slavonic Island and in its Žofín Palace, a very special venue in the heart of Prague, situated next to the National Theatre on the Vltava River. The whole palace will be exclusively dedicated to the WASBE event, and the surrounding garden, the whole island and other venues in the historical centre of Prague will host the open-air concerts and fringe programme. The neo-Renaissance Žofín Palace is one of the most important cultural and social centres in Prague. Concerts, conferences, and balls are held here. The Great Hall of the Žofín Palace regularly hosts the most important personalities from the economic, political, and cultural life of the Czech Republic and from abroad. In November, 1882 Bedřich Smetana's cycle of symphonic poems, My Homeland (Má Vlast), was performed here for the first time. For more details on the WASBE 2022 Conference, please visit their website at wasbe2022.com.

World Projects is proud to be a PREFERRED TRAVEL PROVIDER of the WMC and WASBE and is happy to assist in arranging Performance Tours surrounding the event.

Contact us at info@world-projects.com for more info!
---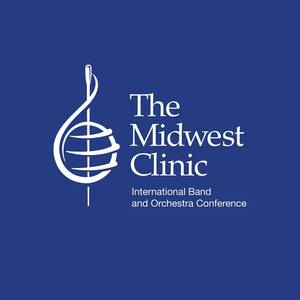 The 2020 Midwest Clinic
Staying Connected
December 16-18, 2020
Midwest 2020 starts today! World Projects will be participating in the Virtual Exhibition Hall. Register for the first ever virtual Midwest Clinic event and be sure to visit our posting!

Participants will have exclusive access to:
 - Educational Features presented by the top minds in the Industry
- Iconic Midwest Clinic performances
- Professional Development accreditation
- Live chats on pertinent topics with colleagues and industry partners from across the globe
- The first Midwest Clinic Virtual Exhibit Hall

Registrants will be able to view all content through January 31, 2021. That's 6 weeks of The Midwest Clinic! After that, all videos and presentations go back into the vault!