2021 / 2022 INTERNATIONAL TRAVEL
Now is perfect time to dream about the next adventure! We wholeheartedly believe it is working together towards happier times and having exciting common goals like a future international tour that can help keep our communities enthusiastic and united! Contact us to start planning your life-changing tour!

AIMF 2021 / 2022



AUSTRALIAN INTERNATIONAL MUSIC FESTIVAL
Late June / Early July

Celebrating its 32nd year in 2021 and 33rd year in 2022, the Australian International Music Festival is one of our largest and most diverse events. The festival features Sydney's world-class concert venues as well as public performances and the chance to interact with groups from all over the world. With an average of 900 – 1,300 participants each year, we regularly have groups from Australia, China, New Zealand, Japan, Singapore and the U.S., providing a fantastic musical and cultural experience.

***2021 AIMF COMMISSION PROGRAM***
We will be kicking off a new commission program for AIMF in 2021. Each participating group will have an Australian composer write you a 5-minute piece that you would premiere at the Festival. The piece will then be yours to keep!

-----------------

2021 / 2022 EUROPE TRAVEL
Tours to Europe offer unlimited possibilities – world-class cities, unparalleled museums and cultural institutions, stunning landscapes, soaring mountains, beautiful beaches, and of course, boundless musical opportunities. Here are a few highlights:

GERMANY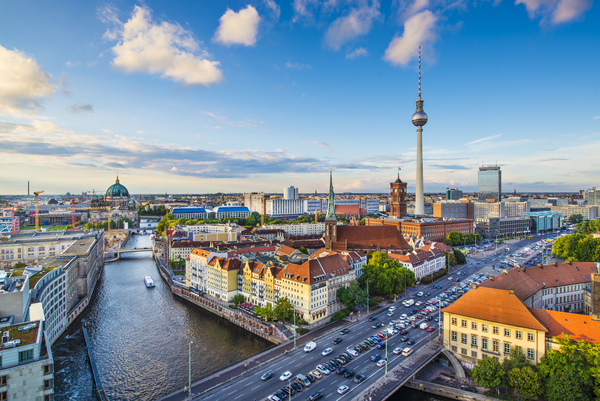 Germany's charms overwhelm. From the majestic Alps to the rolling hills of the Rhine River valley, from bohemian and ever-changing Berlin to Munich with its Bavarian mix of tradition and modern, from the half-timbered villages of the Romantic Road to the modern urban cities of the Ruhrgebiet, Germany offers an intoxicating mix of stunning landscapes, world-class cities, and charming small town life – all infused with the unique industrious but festive German lifestyle.
| | |
| --- | --- |
| | |
Birthplace of Bach, Handel, Beethoven, Brahms, Strauss, Hindemith, etc., the history of Western classical music is imbedded in German culture. With its stunning world-class concert halls, churches that once hosted Bach or Handel, and its delightful town squares and public performance spaces, there are wonderful performance opportunities awaiting all ensembles!

CZECH REPUBLIC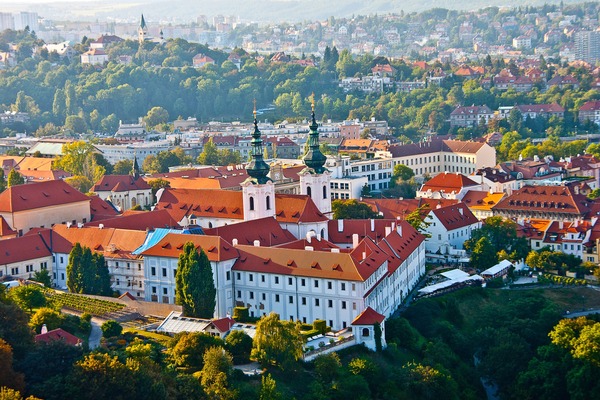 Despite numerous occupations and political upheavals (Habsburgs, Nazis, communism), the Czech people have retained their unique culture and simple joy of life. From the enchanting medieval town of Český Krumlov to bustling Prague, to ancient castles and stunning modern architecture, the Czech Republic offers visitors a unique and varied experience. Few cities can match Prague's over-the-top romance and evocative Old World charm – Prague is equal parts historic and fun.
| | |
| --- | --- |
| | |
Prague was a favorite city of Mozart and composers such as Dvorak, Janáček and Smetana have created a Czech national sound second to none. With world-class concert halls such as Dvorak Hall and Smetana Hall, wonderful venues such as the Prague Conservatory and the Czech Museum of Music, stunning churches, and atmospheric public squares and castles, the Czech Republic offers once-in-a-lifetime performing opportunities for all manner of music groups!

MID-EUROPE FESTIVAL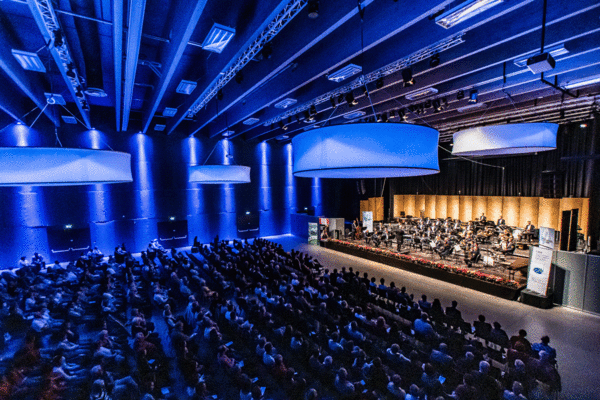 Should a festival experience with like-minded groups from all over the world be on your agenda, you cannot go wrong with the Mid-Europe Festival. The Mid-Europe Festival is among the largest music festivals for wind and brass ensembles in Europe but also welcomes string groups and choirs. In 2019, the festival featured 35 ensembles from 15 different countries. Besides performances in local concert venues and churches, the festival features special events such as "Lange Nacht" (where groups perform into the wee hours for thousands of revelers) as well as a traditional "Tattoo" (military-style marching parade and show).
| | |
| --- | --- |
| | |
The festival takes place in the lovely Austrian town of Schladming. A former mining village, Schladming has become one of Austria's premier winter and summer Alpine resort towns. With its convivial shops and restaurants and its easy access to Alpine activities, Schladming is a charming small town to experience all that the Austrian Alps have to offer.

Contact Deborah Gibbs for more information about this festival or other international travel at: deborah-gibbs@world-projects.com