COMPOSERS' CORNER
VOL. XX

June, 2018
with Brett Abigaña
An Interview with Judith Clurman
I recently sat down with my dear friend, colleague, and mentor Judith Clurman to discuss composers, new music, music for voice, and life. I was fortunate enough to study conducting with Judy many years ago at The Juilliard School, and we have been friends ever since. Of course, she has been as active as ever, as Music Director for Essential Voices USA (EVUSA), a faculty member of Manhattan School of Music, a Grammy-nominated recording artist, an Emmy- nominated artist for music direction and composition, and a conductor of choruses and orchestras all over the world. In addition, Judy edits two choral series for Hal Leonard.
BA: How has choral music changed in the last 20 years, and do you like these changes?
JC: Thank goodness things have changed! I have needed to keep evolving and exploring different music and different ways of performing and programming music. From 1990 onward, I commissioned, programmed and recorded an enormous amount of American music. I am not sure that audiences are eager to hear this music anymore. Their tastes are different – more popular; they want to hear the flavor of the month! And that is ok. I believe that the finest scores will survive and people will return to performing them. What has changed is that we are living in a more visual world. It is the responsibility of the singers to study their texts in order to communicate and tell the audience a story and not just to sing notes. (The conductor needs to do that too!) I urge ensembles to memorize as much as possible and occasionally smile during a performance! I would also like to mention something hurting the future of both choral and vocal music. Many prominent music schools world-wide (conservatories and universities) do not require composers to sing in any type of vocal ensemble. That is quite sad because young music students will never understand how to write for singers. And I tend to take it a step further and say that every musician should have to sing in a chorus!
BA: What do you wish composers knew about conductors and vice versa?
JC: People must learn to collaborate! Composers and conductors need to adapt to and learn from one another. They each bring distinct and complementary skill sets to a musical project that can enhance the creative process. We all need to work TOGETHER to effectively communicate the artistic vision to the audience. It's not one-sided!
BA: What do you think the musical world in general needs from composers?
JC: I think composers need to create accessible and well-written music that reaches the audience's heart. Also, choirs should enjoy rehearsing their compositions.
BA: I absolutely agree!
JC: Do you know that many people (composers included) graduate from major music schools and do not know the B Minor Mass, the Ninth Symphony, and the Brahms and Mozart Requiems, let alone Handel's Messiah. And how about Stravinsky's glorious Symphony of Psalms? This has always upset me.
BA: What advice would you give to young composers who are trying to break into the choral field?
JC: They need to listen to the "Masters," study history, poetry, and script analysis, visit art museums, and as I said previously, sing in a chorus. They need to understand why a piece works, be willing to keep editing a piece until it makes sense and works for a group, workshop their music, and love what they do. Their attitude and love of the text and the group for whom they are writing is always reflected in the music.
---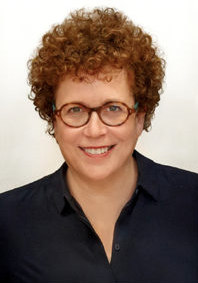 Music director Judith Clurman is an Emmy and Grammy-nominated conductor, and educator. She also is the musical director for Essential Voices USA, The Symphony Singers and is on the faculty of the Manhattan School of Music. She has conducted performances as diverse as the Österreich Festival Orchestra and Chorus at the Mozarteum Grosser Saal, Salzburg, and the nationally televised "Music of the Spirit" (NBC and PBS) ; as music director of the Singing Tree Float in the Macy's Thanksgiving Day Parade (2017-); as conductor of the nationally televised July 4th Macy's Fireworks Spectacular (2015); and has worked with many of the world's finest symphonies (New York Philharmonic, Boston Symphony Orchestra, Orchestra of St Luke's). Ms. Clurman has commissioned new works by over sixty American composers, some of which can be heard on her numerous CDs on the Sono Luminus and New World Labels She led the world premieres of a newly-discovered canon text by Mozart for Lincoln Center's Mozart Bicentennial, and a Leonard Bernstein arrangement of George Gershwin's Rhapsody in Blue at Harvard's Leonard Bernstein: Boston to Broadway Festival. She received an Emmy nomination for her work as Associate Music Director for Sesame Street. As an educator, she served as Director of Choral Activities at The Juilliard School from 1989-2007, has been a visiting artist/teacher at University of Cambridge, Harvard University, Curtis Institute of Music, Princeton University, the Janacek Academy, and Israel's Zimriya Festival at Hebrew University, and was faculty at the National Endowment for the Arts/Columbia University Institute of Classical Music. She edits choral editions for G. Schirmer, Schott and Hal Leonard and she is a member of ASCAP, ASCAP's Special Classification Committee, the GRAMMY Membership Committee, and the National Academy of Television Arts and Sciences. Her music and arrangements are published by G. Schirmer, Schott, and Hal Leonard.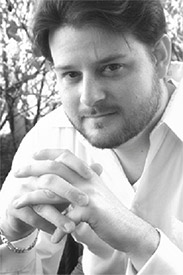 Brett Abigaña's music has been performed throughout the world, and his music has been commissioned and performed by numerous performers including The United States Navy Band, flutist Hilary Abigana, ALEA III, The Afiara String Quartet, The Webster Trio, The Fourth Wall Ensemble, The United States Army Field Band and Soldiers' Chorus, and The Cape Cod Symphony Orchestra.

He has written a wide variety of music including chamber music for strings and winds, song cycles, and numerous pieces for orchestra and symphonic band, including several concertos. He has gained a reputation for writing expressive, colorful music, and is much in demand as a guest lecturer, clinician, and conductor.

Mr. Abigaña completed his Bachelor and Master of Music degrees at The Juilliard School where he studied with Samuel Adler and Robert Beaser, and received his Doctorate of Musical Arts from Boston University where he studied with Samuel Headrick and Richard Cornell. Other studies include composition, harmony, and counterpoint with Narcis Bonet, Michel Merlet, and Philip Lasser at La Schola Cantorum in Paris, as well as conducting with Judith Clurman, and ear training with Mary Anthony Cox.

Mr. Abigaña is currently on faculty at Boston University Academy, and is the co-founder and Associate Director of the Boston Composers' Coalition, a non-profit group of composers dedicated to the creation, performance, and dissemination of new American music.
World Projects


601 First Street
Suite 200
Benicia, CA 94510

Phone: 707.556.5885
Toll Free: 800.922.3976
Fax: 707.556.5896
Contact Us